PickingPros.com Contact Information
Please feel free to contact us at anytime with any questions, comments or concerns.
General Questions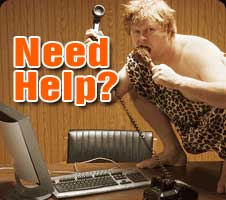 For general questions please contact customer service at service@pickingpros.com.
Advertising/Marketing
For advertising and link inquiries please contact marketing@pickingpros.com or visit our advertising page.
Sales
For questions regarding your sale, or the sales process, please contact sales@pickingpros.com.
Report a bug or a web site error
Please contact webmaster@pickingpros.com